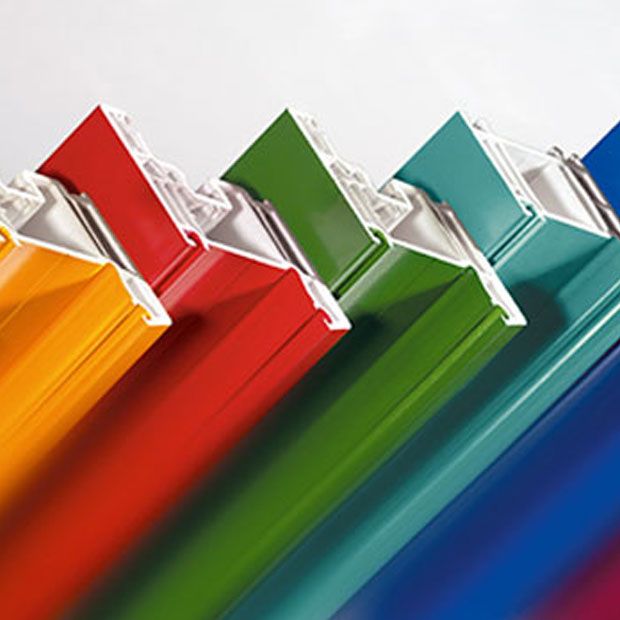 uPvc Windows Colours
We offer an eclectic colour range for all window types from a special coating colour palette to faux wood texture designs. Our customers are able to match the colour of the frame to the colour of the paint on the exterior of their home, and the specifier has the freedom to play with colour to achieve a minimalistic abstraction or metaphorical association.

With basic colours, the customer has the option of having either one or two sides in colour, and the colour inside of the home may be made to be different to the exterior colour. Generally, the woodgrain profile is marginally more expensive than the basic colour option.

With Zowo-plast® from ZOBEL ) the coloring of PVC building components and many other substrates is easier and more flexible. Whether you are working with window profiles or extensive façade elements – the water-based, 1C-PUR coating system guarantees trouble-free processing with excellent surface quality. In addition, Zowo-plast® is available in all desired color tones.
This means: Absolute color variety not only for PVC windows and doors.

We have long been regarded among the best for advice, quality of finish and durability so you can be confident that your double glazed windows and doors will stay beautiful for longer, with little maintenance.