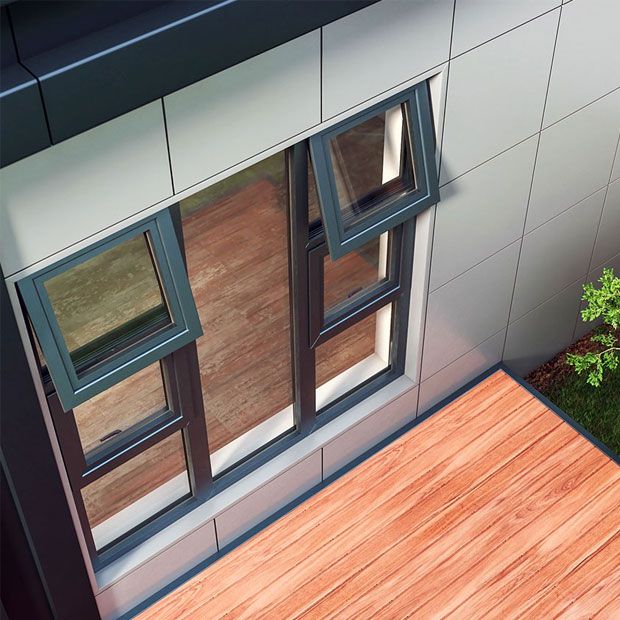 Aluminum Top Hung Window
The Top Hung window is characteristic for its clean design, creating a sense of magnitude because of the broad span of glass. This feature makes the most of the natural surroundings by maximising space and natural light.

The continuous hinge hood that supports the sash is ideal for our South African climatic conditions, allowing fresh air in and keeping the rain where it belongs on the outside. The high quality stainless steel chain winder or Friction stay hinges stops windows slamming, while the hood protects against the weather elements with key lock as standard for added security.

A variety of glazing options (including double glazing) are available to help achieve better energy efficiency ratings and help in energy cost savings. Acoustic ratings are available to high STC ratings.

Optional fly screens are available.