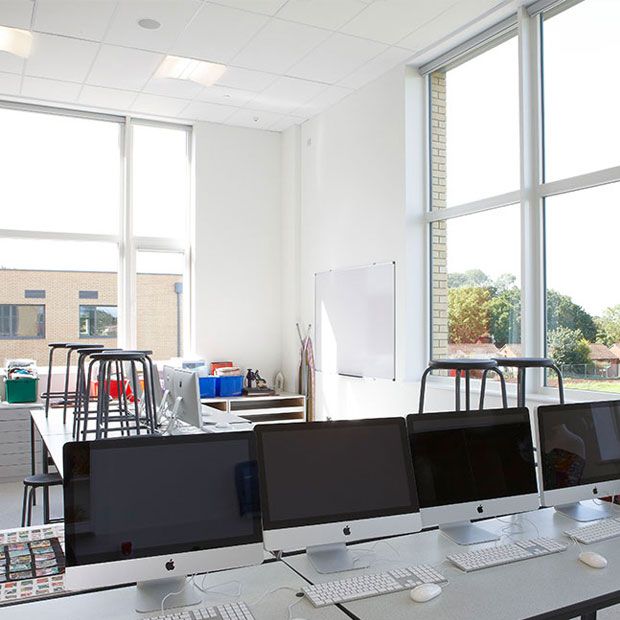 Now, we're going to talk about uPVC casement windows and answer your question of what uPVC casement windows and any other questions are you may have about casement windows. We all know how important windows are. For example, one of the first things we pay attention to when moving to a new house is windows. This is because we want the inside of the house to be bright during the daytime. In addition, windows are a product that ventilates the room and breaks the communication with the outside sound. It is very important that the windows are made of good material and that the glass and its frame have sound insulation. Also, while the sun illuminates the interior of the room, the interior of the room should be neither hot nor cold. That's why windows are a very important factor for homes.
Products produced with uPVC material are known for their durability and the features we have just mentioned. uPVC casement windows are also products with these features and it produce for your choices. When you enter your home, you usually want to breathe easy at first and that's why you open the windows. uPVC casement windows are also very useful in terms of use. First of all, let's find out what uPVC casement windows are. When you learn this information, you can understand more clearly whether it will be suitable for your home.
uPVC casement windows are called inward or outward opening windows. In addition, this type of windows can be opened to both sides. The aluminum profiles that make up the outward opening aluminum windows are different. Therefore, the selection of inward expansion / outward expansion must be made beforehand. In single casement windows, the pivot casement is one of the 2 side edges that the hinges provide movement.
Double sash windows are also included in the casement windows group. Although transom (and transom) windows are of this style, they are not classified in this type of window group, as they are generally used for different purposes. In double casement windows, both casements can be opened. When both casements are opened, you will not see any flaw. Because one casement closes on the other casement. In this type of windows, there is usually one casement double opening, that is, it can be opened as a transom.
If this is the case, whichever casement can be opened first, that wing will be double opening. You decide whether the double opening casement, in other words the casement to open first, is on the right or left. In addition, if you want to browse uPVC bifold windows products, you can visit our page via the link.
uPVC Casement Windows models
uPVC casement window models come in three different shapes. These uPVC casement windows models can be opened inwards or outwards, or they can be produced as windows that can be opened to both sides. In today's world, only inward or outward opening windows are preferred, but with the development of technology, double-sided uPVC casement windows models are also used. The designs of uPVC windows may be different, but there can be no difference in the features offered. In fact, every model produced is produced and designed according to the customer's request, but every window model has a very good degree of heat and sound insulation.
uPVC casement windows models fit most homes and are produced to customer satisfaction. It is very difficult to encounter any problems with uPVC window models. Cleaning these windows is quite easy and does not pose any difficulties while cleaning them. Additionally, you can ventilate your room however you want. Therefore, three different options are presented for you. In addition, many different colors can be used in window models, so we provide you with the opportunity to choose the color suitable for your home. For more detailed information, you can check the uPVC windows colours page.
uPVC Casement Windows Prices
Although not every house has uPVC-enabled windows, there are windows made of PVC material in every country in the world and in many houses in those countries. Thanks to technology, these materials have now developed and the feature of being environmentally friendly always continues. uPVC casement window prices are affordable. Thanks to their robustness and features, they are the best windows available on the market. When we look at wooden windows, there is not much difference in prices, but wood is not as strong as uPVC. uPVC casement windows prices are very suitable for family economy.
It is sold in South African countries, Europe, and the Middle East. uPVC casement window models are designed with sash so that you can breathe comfortably and do not affect you even in harsh weather conditions. uPVC casement window models have a stylish structure in homes. The models are specific and have a stylish appearance. In addition, it is a window type that emerges with its features rather than its good appearance. uPVC casement windows prices are determined according to all these features and have become a part of many homes thanks to uPVC casement windows prices.
uPVC Casement Windows Systems
Let's review how uPVC casement windows systems work in this article. uPVC casement windows systems are very understandable and comfortable to use, but if you force the window to break open to one side, it is likely that the window will come off. In addition, this type of windows has high noise insulation, so you can be sure that you will continue to live in your home away from the noise. The working system of casement windows is clear.
There are wings in the corner parts and these wings move the window in one direction. If you want your window to open inwards, the wings should be in accordance with that direction. In double-sided windows, the wings are designed and manufactured to open in both directions. Do not forget to contact us for more information and you can continue to visit our page about uPVC windows and window color selection.
| K=1.80 W(M2.K) | Thermal |
| --- | --- |
| Rw = 44dB | Sound Insulation Rating |
| qo = 0.76M3/h.m | Air Infiltration |
| ΔP=300Pa | Water Penetration |
| Positive= 3.5kPa | Ultimate Strength |
| Negative= 3.5kPa | Wind Pressure |