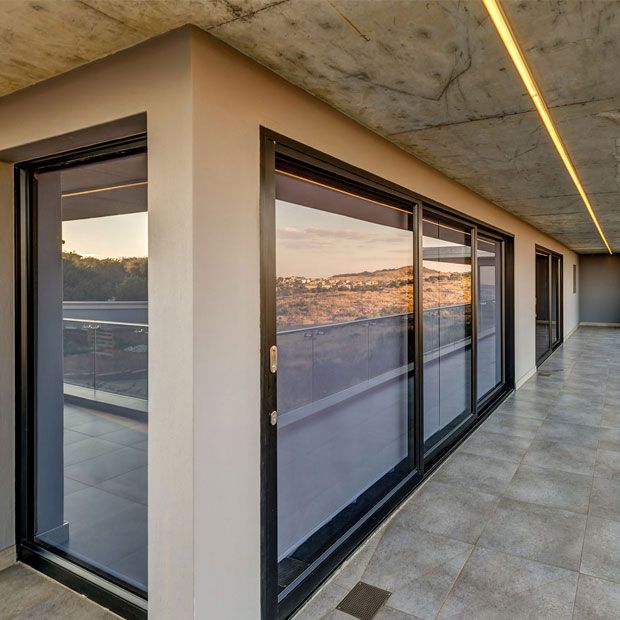 ELITETECH Residential sliding or corner stacker doors slide away to give a completely open air feeling. They are a great way to give your home a modern alfresco look – you can design stylish outdoor indoor rooms that suit the way you want to live.

Sliding stacking doors or corner sliding stacker doors slide open to provide a wide two-thirds opening for easy access to your patio, courtyard, sundeck or garden. In fact, stacker doors extend your indoor and outdoor living areas.

Frames slide smoothly along adjustable, long lasting nylon rollers on extruded aluminium tracks. Protection from wind, rain and dust is provided by interlockers fitted to the door stile and mullion. These lock together when closed for additional security.

All glass panels have a visual motif strip for added safety and aluminium sliding doors are fitted with safety "A" grade glass.
Aluminum Stacking Folding Door Models
Corner sliding stacking doors are also available in this range.

A variety of glazing options are available to help achieve better energy efficiency ratings and help in energy cost savings. Acoustic ratings are available to high STC ratings.

Optional fly screens are available.