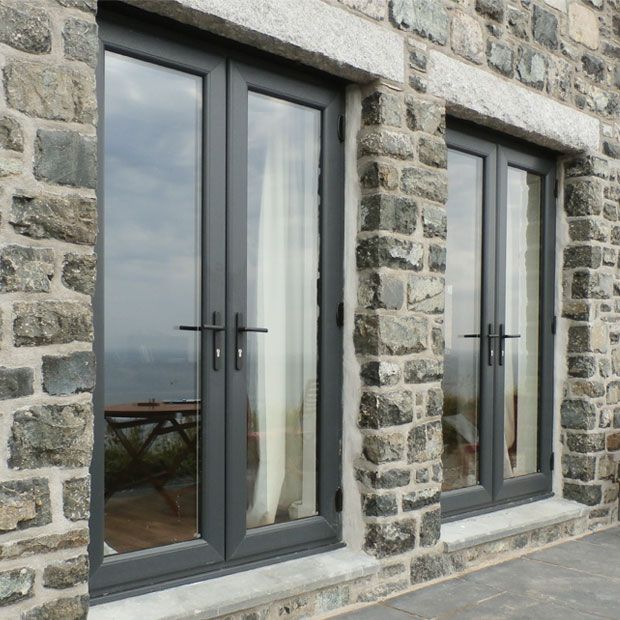 The doors you choose in your home are very important in many ways. Especially in terms of security, the doors you choose are of great importance. For this reason, when choosing a door in your home, you should pay attention to the security offered by the door as well as the elegance. Our biggest recommendation to you in this regard will be uPVC windows and uPVC doors. These doors are very high-quality doors. As the Elitetec family, the uPVC doors we offer with 7 different models will be enough to meet all your expectations. People focus more on furniture when decorating or making changes to their homes. But doors and windows have a huge impact on the elegance of the house. For this reason, what people need to do is to be very meticulous in choosing doors and windows.
Otherwise, you can make very wrong choices. This will save you both time and financial losses. Elitetec family allows you to have both very stylish and high-quality doors and windows with their doors and windows that are a wonder of engineering. Moreover, uPVC doors do not need the periodic maintenance that ordinary doors and windows need.
Because we cover high quality material with high quality coating. Thus, these doors are already resistant to impacts and even the most severe weather conditions. Even South Africa's hard climate cannot cause these gates to be damaged. At the same time, thermal insulation is at the maximum level.
In this way, uPVC doors also allow you to save energy. Let us tell you more about these doors. First, we will talk about uPVC doors models. Then we will tell you about uPVC doors prices. But the thing you are most curious about is uPVC doors systems. At the end of the article, we will inform you about it.
uPVC Doors Models
Let us now give you information about uPVC door models. First, as the Elitetec family, we offer you many uPVC doors models. Let us talk about them one by one. Our first model is Security. This model will provide you with maximum security with its lock system. But of course, as with every Elitetec product, this uPVC door model is also very stylish. Another model of ours is the tilt & turn model. This model is a model that will serve you both as a door and as a window. The door-sized leaf panel also offers the option to open horizontally like a normal glass.
Another model of ours is the Residential model. This is a single door model, and you can choose the glass as you wish. So, in this model you have many options. Let us continue to explain the uPVC doors models. There is also a model we call Stable. This model is a half glass half opaque model. If you do not want a fully glass door, this will be quite suitable for you. We also have sliding models. This model is a door with a rail system that you can design in very large pieces.
In general, we strongly recommend these doors in areas leading to the patio and garden. The name of the next model we will tell you about is folding doors. Folding doors are like sliding doors. But these doors do not open horizontally, but by folding. The name of our latest model is French. This is a model that people demand. This double door, which consists of a large door, allows you to get a very stylish look, especially in your bedrooms, with both sides opening.
uPVC Doors Prices
Now we will tell you about a different point of uPVC doors. It should be noted that uPVC doors are much higher quality doors than ordinary doors. The uPVC doors prices are also very reasonable according to the quality they have. Elitetec offers its customers very reasonable prices according to the high materials it uses. So, you do not have to worry about uPVC doors prices. Because these doors fit your budget. At the same time, purchasing these doors will have a different financial contribution to you. Other doors need maintenance in very short periods.
However, as the Elitetec family, the doors we produce do not need maintenance for many years. Because we use the highest quality coating on the highest quality material, our customers will have doors that do not need maintenance for many years. This is a very big advantage. And your choice of Elitetec doors will bring you long-term financial gain. This is not the only advantage of Elitetec uPVC doors.
At the same time, these doors provide high thermal insulation. In this way, you will save energy and you will have another financial gain. You, too, should choose Elitetec uPVC doors to make profits in the long run and to invest in the future. In this way, be sure that you will be the profitable one. And these doors, which have a very affordable price and will provide you with financial gain in the long run, will also add comfort to your life.

uPVC Doors System
Let us talk about the uPVC doors system now. As the Elitetec family, we said that we have seven uPVC door models. Each door model also has a different system. For this reason, it is impossible for us to tell you about our seven systems. But we can tell you about the materials we use in our door systems. First, we can say that we use a very good locking system on all our doors.
So, your security will always be at the maximum level. In addition, the materials we use in our doors are of the highest quality. We use a very durable coating against external factors on the quality main material we use. In this way, no weather conditions can cause the doors to wear out. Because high-quality materials are also resistant to many impacts. That is all we have to say about our uPVC doors system. You can also get information about the very popular uPVC securi slide & fold system on our website.