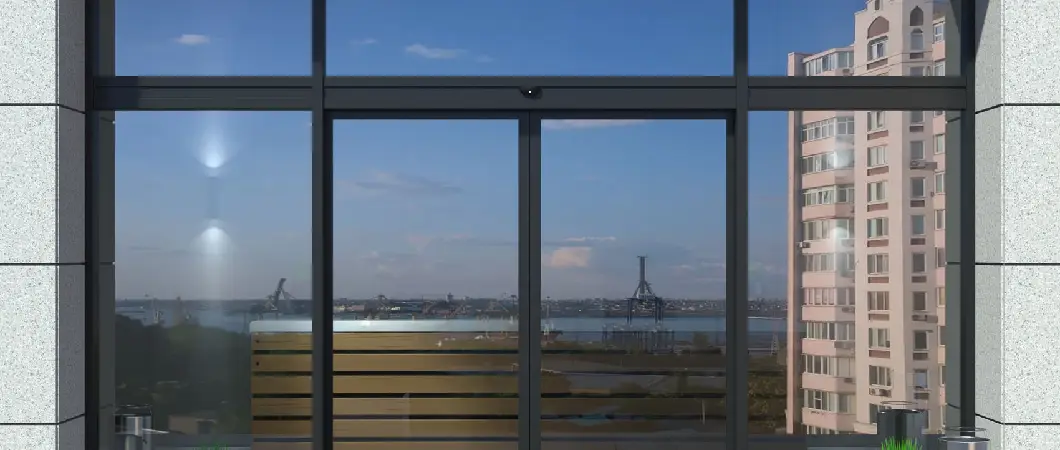 Do you know what you should consider when making automatic doors? If you do not know, it does not matter. Do not worry. Because we will tell you everything about it in this article. People want to make the best choices for their homes. Because we spend most of our time at home. This causes us to pay extra attention to the decoration of our home. As technology advances, everything we use at home becomes much more practical and technological. This includes, of course, doors and windows. If you want to replace the doors and windows in your home with automatic ones, this article will be for you.
But first, let us talk about the relationship between decoration & doors and windows. When people talk about decoration, they think more about furniture. But the main thing that makes your home look better is your doors and windows. Because doors and windows are very eye-catching elements. And the elegance of these elements is also very important for the elegance of your home. If you want a very stylish house, you should pay attention to your doors and windows.
As Elitetec family, we have been producing the best door and window systems for you for years. The door and window systems we manufacture withstand even the harshest weather conditions in South Africa. For this reason, if you are thinking of changing your doors and windows or having a house built for yourself, you should visit our website and look at our products. Let us talk about automatic doors now.
Automatic Doors
Automatic doors appear in many areas of our lives. There are automatic doors in workplaces, shopping malls and many places. But when automatic doors are mentioned, should only big business centers and shopping centers come to mind? Of course, no.
An automatic door is something you can now have in your home too. You know that technology has advanced quite a bit and now we use technological products in every aspect of our lives. This also applies to your doors. Especially if you need an area that opens to the garden in your home, uPVC doors will be perfect for these areas. And with Elitetec quality, you can also have automatic versions of these uPVC doors.
It will be possible to open the automatic doors with a single button from where you are sitting. At the same time, you can turn it off from where you are sitting with a single button. Therefore, automatic doors will be very useful. Let us talk about this subject in much more detail.
The Advantages of Automatic Doors at Home
We have told you some things about the importance of doors and windows. We, as Elitetec family, are experts in this subject thanks to the doors and windows we have produced for years. For this reason, we recommend you use uPVC windows and doors, which are also very useful. But let us talk about the benefits of using automatic doors in your home.
As you know, very large doors are preferred in the areas opening to the garden. Because in this way, you can get a much more spacious interior. And your connection with the outside world is not interrupted, and the number of technological products is increasing in our house these days, where everything meets technology. Everything becomes automatic. Even your doors... You can open the door with a single button whenever you want while lying on your sofa. If you want to close the door, one button will be enough. In other words, you will benefit from the advantages of technology in your home. For this reason, you can choose those wide doors that open to your garden from automatic ones.
The Importance of Doors and Windows for Decoration
When people think of decoration, they usually think of furniture. Furniture, of course, is a very important decoration element. But if you want a completely stylish home, you should only focus on the furniture. Every element in your home is a very important part of your decoration. These parts also include doors and windows. Quality doors and windows make the area they are in look much better. If you want a house with a higher quality and more elegant appearance, you should take care of your doors and windows.
In addition, the doors, and windows that we produce as Elitetec family are made of very solid materials. The lock systems we use on our doors and windows are lock systems that provide maximum security. Likewise, the coatings we use are also very high-quality coatings. In this way, our products can manage to remain intact even against the harshest weather conditions all over the world. If you want to get more detailed information about our products, you can visit our website.