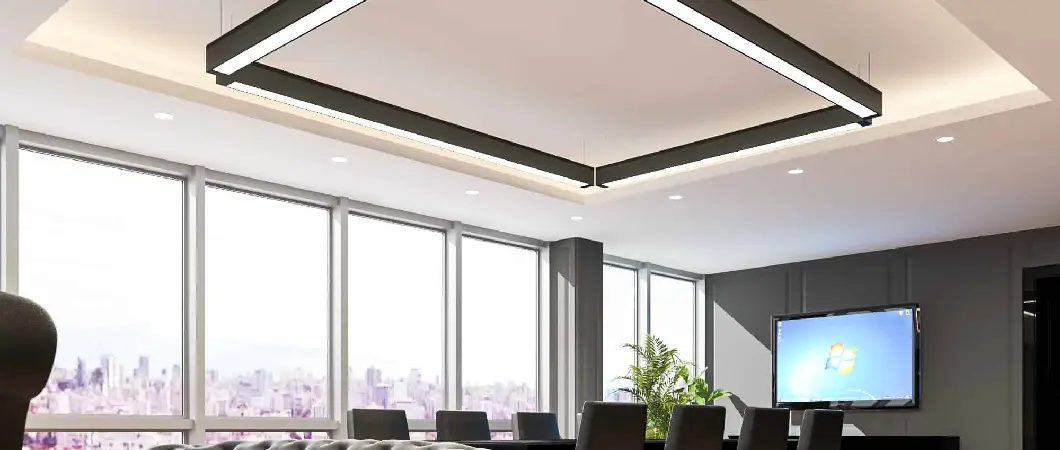 Do you wonder what to do if you are resetting your office decoration from the beginning? If you have no idea about this topic, don't worry. Because in this article, we will tell you the things you need to pay attention to when redecorating your office. You will understand how an effective office decoration will be after this article.
We take care to ensure that the environments where we spend time in every area of our lives have a good decoration. Because the better we spend time in decorated environments, the better we feel. Even the largest companies have realized this situation and have started to create their own special office decorations.
In fact, some companies have taken this situation to a very different dimension. And they started to create areas such as playgrounds in their offices. The recommendations we will give in this article will be recommendations that can be applied in many offices. Whether you are redecorating a whole company or redecorating your own small office, the things we will talk about in this article will be quite logical choices for you.
First, it is worth noting that in this article, we will give you the decoration tricks that are important under different headings. In this way, you will be able to redecorate your office by making much more logical decisions. If you are ready, let us start our article and redecorate your office together.
The Importance of Doors and Windows for an Office Decoration
When people think of decoration, they usually think of furniture. But this is quite a misconception. Because decoration expresses the whole of a space. In other words, many things from the color of the walls to the lighting and even the doors and windows are included in the decoration. What we will talk about now is about the importance of the doors and windows in your office that you will redecorate.
Let us talk about a scientific fact. Have you ever wondered why schools and offices have large windows? If you haven't thought about it, we will explain it to you now. The positive effect of sunlight on productivity has been scientifically proven. For this reason, families have started to position their children's desks in front of the windows. This means that in your office, you need to make the most of sunlight to increase the productivity of you and your employees. This can of course be done with the help of large windows. If you do not know or can't decide what kind of window to choose for your office, you can choose uPVC sliding windows. The same is true for doors.
The doors are quite conspicuous in every area. For this reason, the elegance of your doors should be directly proportional to your home decoration. In other words, choose as stylish furniture as you want, if you have a bad door, you cannot get a completely stylish office. If you do not know what to do about your door choice, our advice to you will be uPVC doors and especially uPVC sliding doors. Let us talk about office furniture now.
Office Furniture
We told you that the only thing you need to focus on for your new office decoration is not your furniture. But this does not mean that office furniture is an unimportant detail for decoration. Of course, you should choose your office furniture carefully. Because only in this way you can get a completely stylish office. When choosing your office furniture, you should first create the style you want in mind.
Then, you should reflect this style you created on your furniture. You can see that today's modern office furniture is mostly dominated by natural tones. Because using natural tones in offices allows you to achieve a much less tiring environment. This means extra efficiency. If you prefer furniture with a lot of details, you will feel more tired in a short time. Because people can get confused while looking at complex environments.
Therefore, you should prefer office furniture made of simpler and natural materials. In addition, when you choose this furniture, you will keep up with the fashion for a much longer time. Because furniture made of natural materials will never go out of fashion. And that means you get a much longer-lasting office decoration.
The Harmony of Lighting and Colors
We mentioned that you need to get the maximum benefit from sunlight in your office. But the other lighting of your office must also be sufficient. You should choose lighting that will not tire people's eyes but will also help efficiency.
At the same time, the color of your office walls is as important as your lighting. You should not include very vivid colors in your office. Gray, beige, and white colors will be the best choices for office decorations. You can choose one of these colors or similar colors to match your furniture. Of course, using a little color on the office walls will not cause any harm, but you should adjust the dosage well.