If you have aluminum windows or doors and you do not know how to maintain the products made of this material, you will solve your problem after reading this article. In this article, we will explain how to maintain aluminum windows and doors. Doors and windows made of aluminum material are durable and dirt-proof. Therefore, although many people prefer these doors or windows, it is impossible for windows and doors not to get dirty. There are some points to be considered when maintaining windows or doors made of aluminum material.
First of all, let's talk about the maintenance of aluminum windows. When cleaning aluminum windows, be careful not to put too much pressure on the window frame. If you apply too much pressure, the aluminum window frame will break, as is the case with every product. Use a warm damp cleaning cloth to clean aluminum windows, and a warm damp cloth and soap may be sufficient to clean the windows. Be careful not to use abrasive detergents or soaps when cleaning aluminum windows. We recommend that you do not use cleaning products with these features. If the water discharge area on the aluminum windows is clogged, you can solve this problem with the help of a stick and you should not forget to clean this area as well. Screws on your aluminum windows can loosen over time. When you notice this situation, you can replace or repair the screws again. We recommend wiping your windows after it rains or snows. In this way, the dirt on your windows due to weather conditions will not accumulate. If you do this, the chances of your windows looking dirty will be greatly reduced. Check the fittings on aluminum windows from time to time. If there is a loose window connection, fix it.
Also, if aluminum windows are exposed to sunlight, there is no such thing as corrosion of the paint used on the aluminum window. Therefore, you do not need to paint your aluminum windows as they will not age. In addition, you can paint aluminum windows any color you want, but if the quality of the paint is not good, that paint may wear off over time. Aluminum windows do not require a lot of maintenance and you will not have any difficulty in maintaining your window made of this material. That's why aluminum windows are a good choice and a product that you can use for many years.
Secondly, the maintenance of aluminum doors is similar to the maintenance of windows. Since the thickness is more in aluminum doors, there is no problem when you put pressure on the door while cleaning. Cleaning aluminum doors with a sponge and detergent is a good choice, but when cleaning your aluminum doors, be careful not to use cleaning products and acids that corrode the aluminum material. Check whether the locking systems of the aluminum doors are working. If it does not work, you can solve this problem by using the door oil produced for it. Due to the constant opening and closing of aluminum doors, screws and gaskets can loosen, so you may need to repair or replace them again. On the other hand, for detailed information about uPVC folding doors and uPVC bay windows, you can visit these pages by clicking the link and get detailed information about these products. Aluminum doors are not affected by the sun and do not lose their appearance for many years, but if you want to preserve the appearance of this door as on the first day, you can paint the aluminum doors with varnish paint from time to time. We recommend using quality paint when painting aluminum doors, because poor quality paints wear out in a short time and create a very bad appearance.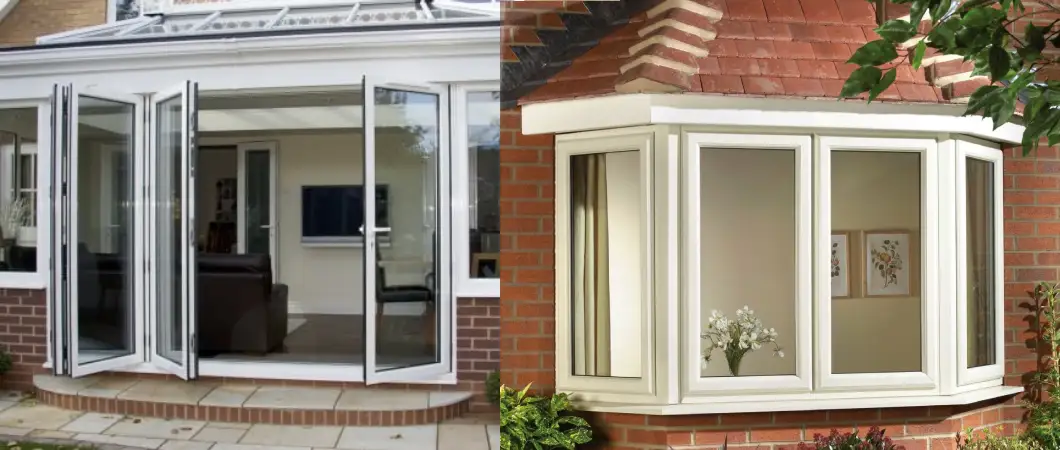 Aluminum doors are very strong, not easily damaged and do not wear out, so even if you do not need to do much maintenance, you need to care for your aluminum doors in order to protect both your safety and aesthetic appearance. You can also use vinegar and a damp cloth when maintaining aluminum doors. Vinegar does not corrode the aluminum material and gives a bright appearance. In order to the aluminum doors to work properly, be sure to clean the connection points. If you have glass in your aluminum door, you can clean the glass according to the glass type and help your door to have a more beautiful appearance. In addition, do not forget to clean aluminum doors after adverse weather conditions. The maintenance of aluminum doors and windows is that simple. Do not forget to contact us and take a look at our products for more information. Elitetec is always there to offer you the best service and give you advice to satisfy you. All Elitetec products pass tests and the recommendations given are determined according to these tests.